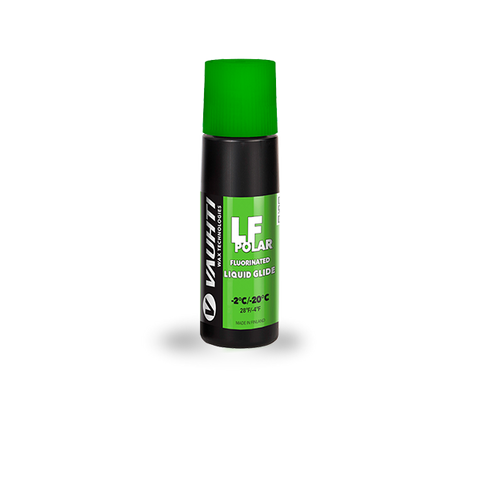 QUICK LF POLAR VAUHTI
Product description
LF liquid glides are suitable for all snow types and they can be applied on ski base quick and easy. The waxes are based on raw materials used in competitive skiing which provide them excellent glide and good durability. One waxing endures even 40 km depending on the snow conditions.
Instructions for liquid glides:
Shake the bottle well.
Press the sponge against the ski base and squeeze the bottle lightly, which makes the bottle valve open and the product can trickle onto the sponge.
Apply a thick layer by rubbing it back and forth on the gliding surfaces.
Allow to dry for approximately 10 min.
Brush thoroughly, using a nylon brush.
---
We Also Recommend
---