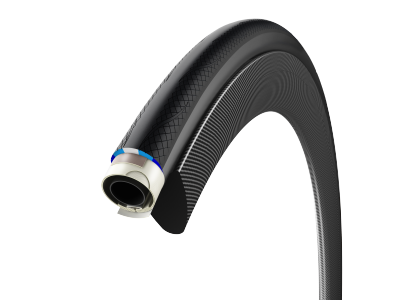 Vittoria Rubino Pro Tubuilar G+ tire
VITTORIA TUBULAR (ROAD)
The popular all-round tire is now also available in a long-distance training and race tubular version. Designed for challenging weather and road conditions, it offers good speed and grip, with excellent puncture resistance.
The best all-round tire, now in tubular version
3 compounds for best speed, grip, and durability
Handmade, Graphene-enhanced tubular is
unique value in its category
https://www.vittoria.com/tire/rubino-pro-tubular/
The fastest tubular worldwide, gives you maximum speed
and grip thanks to:
1 - All tread pattern design for the best performance
2 - Isogrip compound
3 - PRB 2.0 breaker for excellent flat protection
4 - 320 TPI Corespun casing
5 - Latex inner tube is suppler than butyl
6 - Handmade stiching
7 - Cotton Ribbon
G+ ISOTECH COMPOUND
G+Isotech®* is Vittoria's unique Graphene compound with revolutionary G+*, as provided by technology partner Directa Plus. No compromise is necessary with this compound that is superior in speed (rolling resistance), grip, durability and wear resistance.
ALL CONDITIONS
Designed to perform in every road and weather condition, this tire will deliver in all circumstances.
3C
3 Compounds (3C) is applied by Vittoria to deliver all-round products without compromise. Vittoria 3C is a layering process, using 3 separate compounds in the same tread. The different properties of each compound, including the G+ Isotech*, allow for the improved experience in all circumstances.
---
We Also Recommend
---