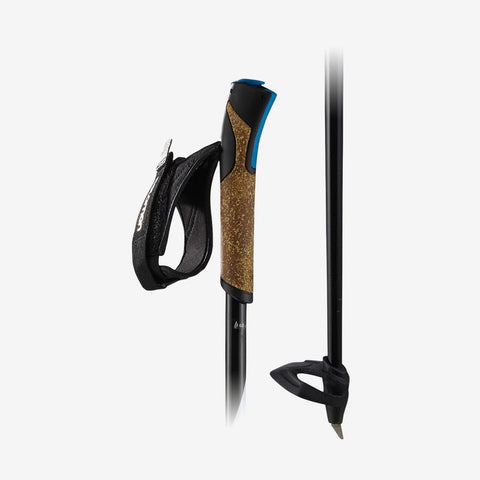 SALOMON R 60 CLICK POLE
WHAT IT IS FOR
Favored by the most demanding skiers, Salomon's R 60 CLICK poles deliver lightweight performance to every pole-plant. Made with 60% carbon, these remarkably stiff and reliable poles feature a Click grip that adds an element of convenience to your time on snow.
Power transfer
A solid, 60% carbon shaft and ergonomic grip ensure maximum power transfer with each pole-plant.
Lightweight
Made with a 60% carbon shaft, these lightweight poles minimize fatigue so you can keep going even longer.
Convenience
These poles' ErgoClick Grip facilitates one-handed pole removal on the go.
---
We Also Recommend
---