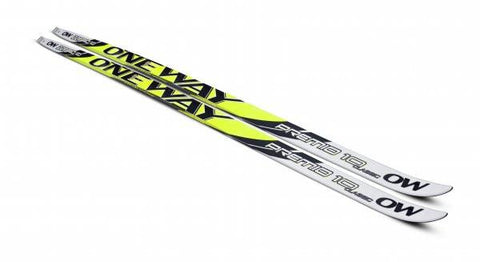 OneWay Premio 10 Classic - Cold
Our fastest collection of classic skis, the cold medium is our go-to ski for classic for those looking for the one ski quiver. This nomex honeycomb core ski with world cup sintered base works best in all conditions or include it in the quiver for athletes looking to have a different ski for each condition.
This ski is available in various cambers, however, we have included the FA value in the size (187-34, meaning a 187 with an FA value of 34) to be specific about each size.
Skis do NOT include a binding
---
We Also Recommend
---