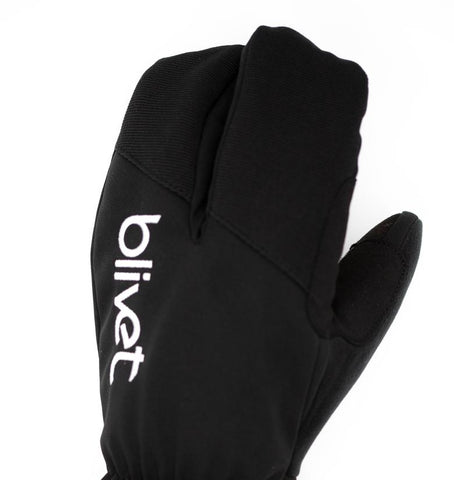 BLIVET LOFI 3 GLOVES
The LOFI multifunction gloves, removable and adaptable according to the temperature, a miracle!
A simple and unique concept, a ''three in one'' developed to maximize the use of each section of the product. Very cold this morning? The 300g fleece liner will be the right choice. Warmer in the afternoon, simply remove the liner and replace with the 200g liner and off you go! No more wet gloves, just remove the liners and replace them with new ones and leave for another dry and warm ride. The liners are 100% machine washable and will be available separately. The ''fourchette'' (thumb-index zone) has additional patches adding abrasion protection and providing a firm grip such as on a bicycle handlebars or ski poles.
The tip of the thumb finger contains touchscreen capabilities, allowing you to use your devices without taking them off. The thumb has an additional layer of comfortable material to make sure you don't damage anything delicate if you need to blow your nose.
LOFIs are available in a three-finger version in the "lobster claw" style or a traditional five-finger version.
SPECIFICATIONS
INCLUDED: 1 X OUTER SHELL, 1 X 200G FLEECE LINING, 1 X 300G FLEECE LINING
Outer shell materials: windproof polyester and water repellent
Interior shell materials: absorbent velvet and windproof, polyurethane film that evacuates moisture
Palm materials and ''fourchette'': Highly wear-resistant Amara
Printed silicone for a very firm grip
Materials at thumb: sensitive to mobile phone screens
Thumb padded section for the nose... small and large
Elastic band at the wrist and internal pull at the forearm to prevent it from clinging to tree branches around you
15% nylon
40% polyester
45% synthetic leather
Inner liner materials, fleece 200g OR 300g
80% polyester
20% polyester spandex
---
We Also Recommend
---