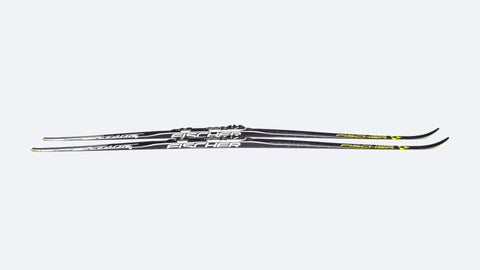 Fischer RCR MED-STIFF Classic Ski NIS
For top performance at World Cup level. The original classic racing ski from the RACE CODE line is tuned as a Cold model with base and finish to temperatures of -2°C and warmer. For racers who still have lots of plans. Available are skis in cold and plus versions with FA camber values listed.
To get an idea if a ski will be suitable for you take the fa value, multiply it by 2 to get full body weight in kilograms. Multiply that by 2.2 to get your weight in pounds.  A suitable skis should range from 85% to 95% of body weight depending on your level of skiing.  
Example an fa value of 42 would be 84 kilos or 185 lbs.  This would be suitable for a recreational skier who is 195 lbs to 217 lbs.  However a very strong and fit skier would take this ski at 100% body weight.
---
We Also Recommend
---